You have great stories to tell, and you want to share them. You start with your network, and everyone is enthusiastic about what you say. Now, you're ready to share your stories with a larger audience. You decide to focus on your blog, and you want your readers to get all the value you're set to provide them.
What can you do to make your blog posts as visible as possible? You ask our friend Google for help, of course. But to get our friend to help you, you need to play with pillar content. It will convince Google that your site is worth sending searchers to, and you'll build a roadmap for your blog posts.
I won't talk SEO here, although SEO is the major reason most content creators use pillar content. Here, let me just tell you what pillar content is.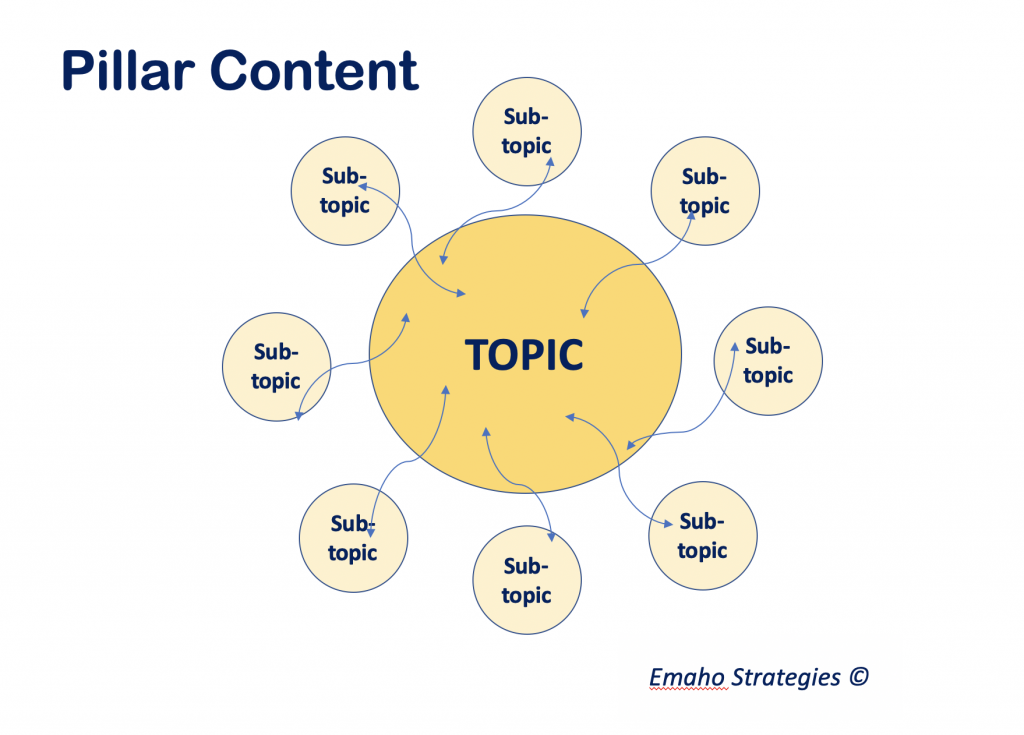 Pillar content is a topic to which you want to direct lots of attention. Think of it a key topic of your blog content. However, there is something else—clusters. Pillar content is made up of clusters.
You have a topic (pillar) and sub-topics (clusters). Notably, all clusters link to the pillar, although they can also link to each other—and I mean link as hyperlink.
What's the best way to create pillar content? Start with the pillar (a blog post that comprehensively explores your topic) and then work on the clusters—individual blog posts on sub-topics—one at a time. Think of clusters as posts that dive deeper into one of the pillar's facets.
Make sure to add hyperlinks that connect all different clusters to the pillar and to each other—your readers will be happy. They'll get a sweeping understanding or the topic you're covering—without needs for additional searches. By providing hyperlinks within the pillar content, you search for them!